While GROWLS is a volunteer organization, there are numerous expenses which can not be expected to be covered at all times by the organization's generous on-island members. To wit:
off-island transportation costs incurred in getting wildlife to rehabilitation centres (e.g. ferry fees, vehicle mileage, etc.);
purchase and maintenance of rescue equipment (e.g. safety apparel, catch poles, cages, etc.);
re-stocking of perishable/consumable items (e.g. safety gloves, anti-septic wash, homeopathic solutions);
administrative costs (e.g. web site fees, printer cartridges, advertising); and
training costs (e.g. seminar attendance, seminar hosting, guest speakers).
Here is how you can
donate financially

to the betterment of our wildlife: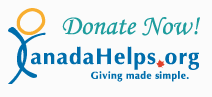 Send a cheque or money order made out to:
GROWLS, P.O. Box 334, Gabriola Island, BC, V0R 1X0;
On-line donations can be made through CanadaHelps.org. A tax receipt is provided;
Participate in our local fundraising projects (garage sales, educational sessions, event kiosks – there is always a Donation can present!);
Consider a lasting legacy. Your will is a great place to display your intentions to help wildlife after you have gone.
Here is how you can
donate physically
to the betterment of our wildlife:
Attend a GROWLS training session (given bi-annually) with intentions in aiding in wildlife rescues;
Volunteer your time and/or presence to assist in GROWLS non-rescue activities (e.g. kiosk-staffing, community involvement).
Our wildlife population thanks you for making this island animal-aware and sensitive to emergency wildlife needs!